Sara Bovee
As a designer, my philosophy is simple: Create the best possible space for my client's taste and lifestyle. Learning how you live, work and relax in your home allows me to design a space that is not only beautiful and timeless but functions for your everyday life.
As a custom kitchen and bath designer of 14 years, I pride myself in creating functionally beautiful spaces for my clients. With a background specializing in construction and project management, I lead my customers through the entire process; from consult to measuring, designing to ordering, straight through to installation. I can provide insight on today's trends or everyday classics. With exceptional product knowledge and interior design expertise, I can help you make your dream space a reality.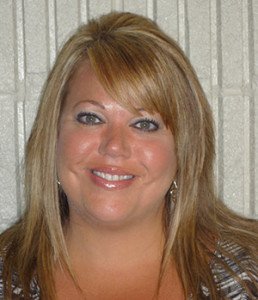 Emily LaRose
Prior to going into the field of Interior Design, I was a Professional Chef for 16 years. I have always enjoyed creating beautiful food and spaces for people to enjoy, and help them become more relaxed and comfortable in their space. It should go without saying that it was a seamless intermeshing of skills and methodology from culinary arts to Interior Design, to create a very efficient and functional layout in which to create in, whether it be a bathroom or a kitchen.
The primary goal as a Kitchen, Bath, and Interior Designer, is to provide a talent for envisionment to assist people in choosing finishes, cabinetry, tiles, fixtures, flooring, lighting, counter tops, and much more to create a comfortable, warm, and safe environment to live and grow in. It is my goal to provide you with honest input and to take into account your individual likes and dislikes, and make your design dreams come to fruition. I can create floor plans in our 3-dimensional computer program, provide 3-D renderings to help you envision the space better. By utilizing technology and an eye for detail, you will have a full understanding of the design chosen with minimal surprises.
Brittany Wood
Having earned a bachelors in Interior Design I am educated in all aspects of design. My degree along with my background in customer service and design, gives me the tools to be able to listen to your ideas and discover the best possible solution for your space. In addition to this experience, I am very well versed in the different styles and products available today.This allows me to not only create a unique and functional design, to plan your space in a budget your comfortable with and a design you will love but it enables me to blend your new project into the your home seamlessly. I am committed to making sure that every customer that walks into Kitchen & Bath World leaves with the knowledge and confidence that they are going to be provided with the best possible services to inspire, design and execute your dream kitchen or bathroom.